Counting the social value of social enterprise
Sponsored feature
Last week's
roundtable
debated the future growth of spin-outs from the public sector and how participation could be encouraged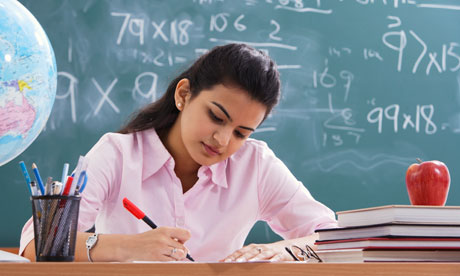 It was evident, from the discussion, that staff working in public services, such as education, were not aware of spinning out options Photograph: Alex Mares-Manton
I chaired a lively seminar last week, sponsored jointly by the
Transition Institute
(which is currently residing at the
Royal Society of Arts
) and the Guardian. The focus was social enterprise spin-outs from the public sector and how to encourage greater participation.
Last year, the Institute launched its
State of the Sector
survey, which offered UK spin-outs the opportunity to share their views on the challenges faced in their sector, their experiences and lessons learned, and what processes they had undertaken. Spin-outs, as defined by the Institute, being "organisations that have transitioned out of a public sector body to become independent public service providers. Spin-outs tend to prioritise the maximisation of social value within their services and usually take the structure of a co-operative, mutual or social enterprise". The purpose of the roundtable was to debate the spin-out sector, the new
Public Services (Social Value) Act
and the challenges faced by today's social enterprises.
The research revealed that the spin-out sector is growing, particularly with spin-outs that trade directly with consumers and who have received investment as opposed to grant funding. Also revealed was the fact that smaller spin-outs in particular (as defined by turnover and staffing levels), face significant challenges in gaining access to finance. Another key finding was the low awareness of the option of spinning out public services among staff in certain sectors (ie children and youth, employment and education), where there have been limited policy initiatives to promote the spinning-out process into public service mutuals and social enterprises.
Arising from this enthusiastic and knowledgeable roundtable discussion were three main policy recommendations: the government should promote growth of the spin-out sector; there should be an increase in investment for spin-outs; and there needs to be greater promotion of spin-outs and the potential benefits of spinning-out across the public sector.
Prof Petford argued: "When the four cornerstones of spin-outs led by professional and entrepreneurial managers, enlightened commissioning and procurement, access to finance, and the ability to work with all stakeholders in the spin out process are in place, it is clear that spin-outs succeed in delivering great services in ways that people want."
O'Keefe adds: "Freed from stultifying bureaucracy, innovation and entrepreneurial flair comes to the fore. I have seen clear evidence of this happening already – and we've only just started." O'Keefe is currently leading a project to take 160 staff outside of the council to form an independent employee mutual and social enterprise, which will be known as
Epic CIC
.
Yet in the light of evidence from the Transition Institute and the University of Northampton revealing – to the dismay of some social enterprise idealists – that only about 10% of social enterprises surveyed have users involved in their governance, there was a recognition that arguments based on the inherent characteristics or goodness of social enterprises are neither valid nor helpful. There is a more general argument about the value of pluralism in the market, but this is hard to turn into criteria that apply in specific cases.
Further debate focused on the new
Public Services (Social Value) Act
. Apparently, local authorities are finding it hard to know how to interpret and implement the act and its core requirement that they give consideration to: "how what is proposed to be procured might improve the economic, social and environmental wellbeing of the relevant area, and how, in conducting the process of procurement, it might act with a view to securing that improvement".
From this we identified an initial list of positive externalities, elements which could legitimately be considered alongside the cost and core service offer of a bidder and which, it might be argued, social enterprises have a greater capacity to deliver than either traditional public or private sector providers. These included the ability to innovate and to share innovation, engagement and empowerment of clients and citizens, engagement and empowerment of employees and commitment to reinvest surpluses in service improvement.
I am sure people will have ideas about this list but perhaps the most interesting suggestion was that – unlike commercial information – this part of the bid could be required to be in the public domain and made easily available.
For this device to increase the chances of social enterprise, spin-outs winning contracts involves three elements:
1. The social value criteria need to be spelled out in ways which can be validated by useful facts and figures, not warm words
2. There needs to be some "armchair auditing" of the claims being made so, for example, staff can blow the whistle on bad employers claiming to be champions of staff engagement
3. And, more fundamentally, social enterprises would need to show they are the best vehicle for the achievement of these externalities
Perhaps as the chair of the seminar I am biased, but this seems like a cheap and simple idea which activists could gradually make more powerful as it was taken up.
At the table
Matthew Taylor (Chair), chief executive, Royal Society of Arts
Allison Ogden-Newton, chief executive, the Transition Institute
Andrew Burnell, chief executive, City Health Care Partnership CIC
Professor Nick Petford, vice-chancellor, Northampton University
Ben Lucas, board director, director, 2020 Public Services Trust
Mark Sesnan, managing director, Greenwich Leisure Limited
Professor Simon Denny, director of enterprise, development and social impact, University of Northampton
Sabina Khan, former director of policy & research, Social Enterprise London/ Advisor to The Transition Institute
Brendan O'Keefe, head of young people's services, Royal Borough of Kensington and Chelsea
Chris White MP, conservative member of parliament for Warwick and Leamington and social value ambassador
Tim Decamp, senior policy advisor, Cabinet Office
Lord Adebowale, chief executive, Turning Point
John Tizard, director, Collaborate
Steve Wyler, chief executive, Locality
Steve Reed MP, Labour member of parliament for Croydon North and former leader of Lambeth Council
Filippo Addarii, executive director, Euclid Network
Richard Cressey, policy officer, Westminster City Council
Matthew Cain, campaign analyst and blogger
Funded by Transition Institute