Social enterprise podcast #11: Public services
Join Sean McGinty and me for the Guardians latest podcast for social entrepreneurs. This month Sean looks at the Public Services (Social Value) Act 2012 and what it means for social enterprises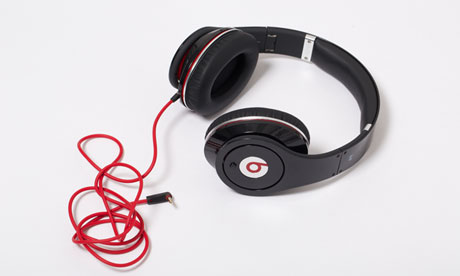 Dust off those headphones and have a listen to what sector experts have to say about the social value act. Photograph: Christopher Thomond for the Guardian
Join
Sean McGinty
for the latest Guardian social enterprise podcast. This edition's theme is public services and the new Public Services (Social Value) Act 2012 which will come into effect on 31 January.
This month:
• Chris White MP explains how he managed to push his bill through into law – and what needs to be done to help ensure the act achieves its potential.
• David Floyd – managing director at
Social Spider CIC
, Chris Bally – assistant director of business development at
Suffolk County Council
, and Allison Ogden-Newton – chair at the
Transition Institute
, discuss what impact the social value act is likely to have.
• Toby Blume – Co-operative Council implementation lead at Lambeth Council, explains how he is helping Lambeth to
become a co-operative council
.
• Ceri Jones – head of policy and research at
SEUK
, gives her advice to smaller social enterprises on how they can make the most of the opportunities provided by the social value act.
Running Order
00.01: Intro
02.30: Chris White MP
13.00: David Floyd, Chris Bally and Allison Ogden-Newton
31.34: Toby Blume
36.20: Ceri Jones
This content is brought to you by Guardian Professional. To join the social enterprise network, click here.