Is the Public Services (Social Value) Act a no go for small contracts?
Allison Ogden-Newton fears that social enterprises with local knowledge will lose out to larger deliverers that can achieve scale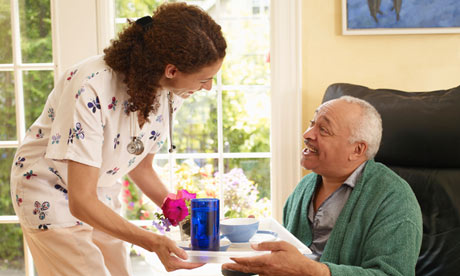 Will the Social Value Act favour larger organisations? Photograph: Corbis Super RF/Alamy
If this is the case, we ask: how will mutualisation for smaller spin-outs work? Will we see commissioning frameworks reward large deliverers which can achieve economies of scale, while smaller entities with local knowledge and strong track records lose out?
We are seeking further clarification from the Cabinet Office as it is not obvious, even to the commissioning experts at the Institute, how the act can be applied to the heavily-regulated procurement processes over the threshold, and not to the more lightly regulated procurement space below. Nor can we identify what has changed within the EU to move the goal posts since the act was drafted and passed.
One thing we do know is that the need to build a much clearer picture about what is happening in the vanguard of this public service transformation is vital.






Posted by

Allison Ogden-Newton

21 December 2012 17.42 GMT

guardian.co.uk