Can 2012 deliver the world's first social enterprise square mile?
New Olympic contract wins could start a trend, says SEL's Allison Ogden-Newton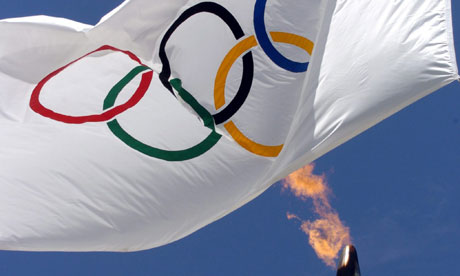 2012 starts with a bang as news breaks that social enterprise,
Leisure Trust GLL
, has won the landmark contract to manage the London Aquatics Centre and the Multi Use Centre (Handball Arena), whilst the development agency
Renaisi
, in partnership with
Balfour Beatty
and charity
Groundwork
, gets the contract to run the Olympic Park. These bids will deliver jobs and community regeneration and much more through entrepreneurialism that understands the importance of enhancing social value. There is a vision at work here and it is to make good on the promises of the legacy by supporting the most audacious community development any games has ever undertaken through the canny management of the site's assets.
That might sound like hype, but a closer look at the successful tenders show some very clever, ethically-driven plans to create jobs; giving local people a real stake in the facilities the games leave behind.
I spoke to Rob Pearce, Director at Renaisi, who told me that "We argued strongly that you will only get a great park if you create and involve successful neighbors and unless you create a specific mechanism, like a social enterprise, with that purpose in mind a park that inspires would be hard to achieve."
The community interest company "Our Parklife" that got the green light from the Olympic Park Legacy Company brings together co-curators Balfour Beatty, Renaisi and Groundwork. It will guarantee that jobs are created for local people and will ensure that a minimum of 50% of the supply chain contracts go to local small and medium-sized enterprises. It sets a clear vision for local integration and, like the GLL bid, creates a framework for a sustainable park where local communities will see real benefits.
GLL is another success story, and this latest landmark contract will mean a great deal to others in the social enterprise world given their strong social enterprise supply chain. Mark Sesnan, GLL's managing director told me they will "make a real difference", by working with other social enterprises. For example, GLL plan to work closely with transport specialists Hackney Community Transport (HCT), as well as London Recycling Network who have developed innovative recycling in East London and local social housing agencies. This will ensure that GLL's success supports other community based partners for a socially sustainable future.
HCT has been providing transport on the Olympic site for the last four years and its managing director Dai Powell told me he was delighted with today's news, adding: "When you look at the confidence public bodies and the public themselves are showing in social enterprises you realise that now is our time."
These latest contracts and other proposals, such as
Business In The Communities
plans to turn the 2012 Olympics Media Centre into a social enterprise business hub, all add up to the possibility of the world's first social enterprise square mile, set in London's Olympic park, post 2012.
I am sure the OPLC wants to make sure we don't get a games like Atlanta in 1996, where jobs failed to materialize, or Sydney in 2000 where the Olympic Park, set 18 miles outside the city, couldn't inspire a community to grow up around it and remains isolated and in a state of decline. Or, worse yet, Athens: where a failure to plan for any legacy missed every trick in the book with many of the facilities mothballed and jobs nowhere to be found.
It is fortunate that the 2012 games are set in the city that is acknowledged worldwide as the lead for social enterprise development. By choosing to back social enterprises based in London which innovate in regeneration, environmentalism and social impact, the OPLC has invested in a vision where a great games is just the starting gun ahead of the main event: a sustainable community where everyone is a winner.