Would we have had social enterprise without Margaret Thatcher?
Thatcherism taught us that a mixed market in the public sector is the future, and that a 'state or market' debate is outdated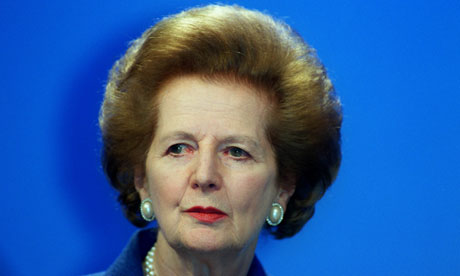 Margaret Thatcher – a key figure in the history of the social enterprise movement? Photograph: Sportsphoto Ltd./Graham Whitby-Boot/Allstar
Thatcher introduced the idea that government should stop being the default employer and that the public sector needed mixed models of delivery – thinking that has been shared by successive governments ever since.
At my organisation, the Transition Institution, we know that the market economy drives down costs but can also fail if equal priority is not given to the needs of service users and the wider community, termed social value. Our work shows what can be achieved when the priority of cost effective services are shared with the needs of those that rely on services. We promote the work of co-operative schools, staff-led community interest youth services, and mutual delivery of community care.
Thatcher was perhaps the great advocate of the free market, even though employment in the public sector was 3% higher when she left office than it is now. She undoubtedly questioned the monopoly of the state and did not limit her introduction of market forces to the nationalisation of British Airways, British Gas and British Telecom, but went on to assert that the state can not commission, deliver and appraise every service without the emergence of a conflict of interest that does not serve the wider public, an idea continued under Blair.
Margaret Thatcher introduced an idea that continues to grow, that of a mixed market in the public sector. Her scepticism about the public sector led to a deep-seated faith, shared by some in government today, that only unfettered competition can give us quality and affordability. In contrast, some on the left maintain that only the state can care for its citizens.
This is 2013 not 1983 and if the banking crisis and subsequent recession have taught us anything, it is that it may be hard to describe and tricky to measure but what the public sector needs is a mixed approach – only a combination of competition tempered by social value can create affordable and sustainable world-class public services.